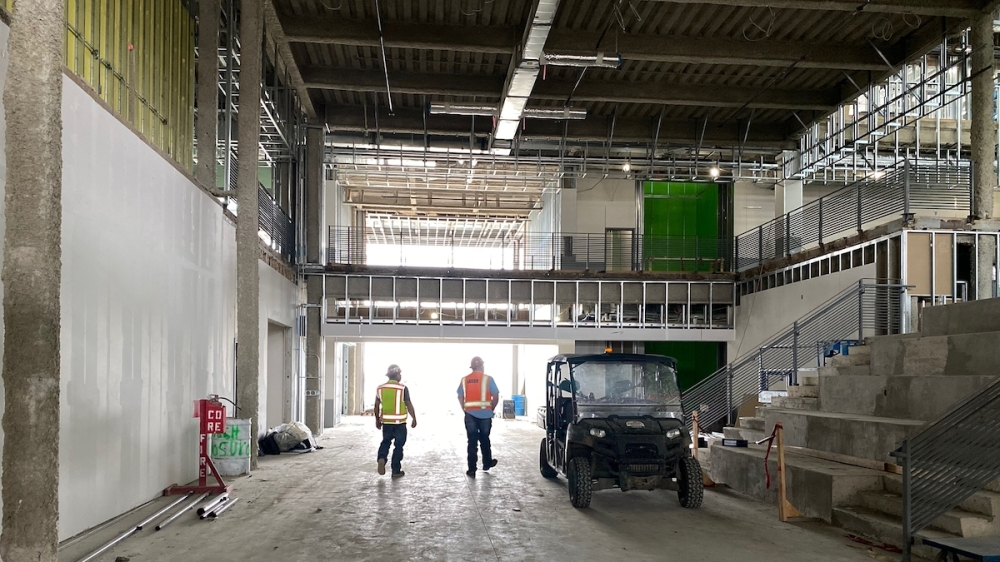 Attendance zones set up Frisco ISD's newest schools; Grapevine, TEXRail transit plans set the stage for future growth and more top DFW news
The entrance to Panther Creek High School will be across from PGA Parkway in northwest Frisco. (Courtesy Ryan Solano)
Read the last week's favorite business and community news from the Dallas-Fort Worth area.
Presence zones set up the latest Frisco ISD schools
When Panther Creek High School opens next fall, it will host approximately 841 students in northwest Frisco.
Frisco ISD's newest high school and elementary school triggered the recent shift in the district's attendance zones, approved at a school committee meeting on Nov. 8.
City council approves zoning change for mixed-use development on Haggard's property, according to Plano. comes
An upscale, mixed-use development is coming to Plano after the city council approved a zone change that has been contested since September.
Plano ISD postpones the opening of the Robinson Fine Arts Center after it has found "poor workmanship"
Plano ISD officials say they will postpone moving into the new Robbie & Lynore Robinson Fine Arts Center after discovering "significant cracks due to poor workmanship and / or design."
McKinney City Council, Community Development Corp. increases investment in Tupp's Brewery project
A multimillion dollar project to boost revitalization east of SH 5 in McKinney is growing.
In 2020 Tupps Brewery partnered with the City of McKinney and McKinney Community Development Corp. one to renovate the city's historic grain location and allow Tupps to expand its brewery operations and add more entertainment options.
Grapevine, TEXRail transit plans create the conditions for future growth
As of January 2019, TEXRail has welcomed nearly 1 million passengers at its nine stations between Dallas Fort Worth International Airport and downtown Fort Worth. The $ 1 billion commuter train is expected to carry nearly 14,000 daily passengers by 2030.
Trinity Metro data shows 1,652 daily passengers used the train in December 2019, just a year since it opened. Those numbers plummeted to just 350 average daily drivers as of April 2020 during the pandemic. But the numbers are rising again, exceeding 1,250 average daily drivers in September 2021.
Brooklynn Cooper, Erick Pirayesh, William C. Wadsack, Miranda Jaimes, and Sandra Sadek contributed to this report.
[ad_1]
https://communityimpact.com/dallas-fort-worth/frisco/education/2021/12/11/attendance-zones-set-up-frisco-isds-newest-schools-grapevine-texrail-transit-plans-set-the-stage-for-future-growth-and-more-top-dfw-news/