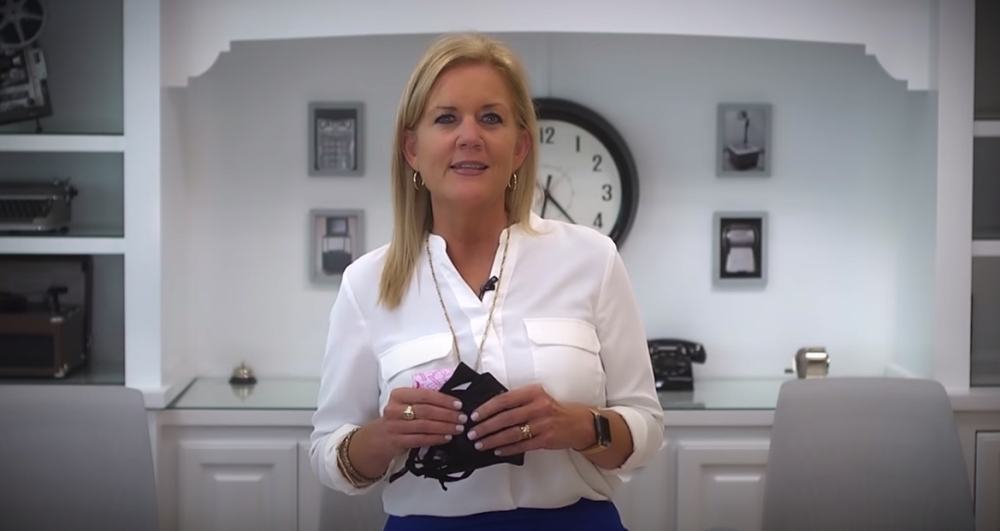 Richardson ISD board to consider resignation of Superintendent Jeannie Stone
Superintendent Jeannie Stone provides regular updates to the district through videos posted on RISD's YouTube page. (Screenshot courtesy of YouTube)
The Richardson ISD Board of Trustees is expected to consider the resignation of Superintendent Jeannie Stone during its December 13th session.
According to an agenda for the meeting posted on the district website, the board will consider a "voluntary separation and dismissal arrangement" with Stone, followed by the appointment of an interim superintendent to replace her.
"As the board of directors is to take action at its meeting on Monday evening, we will exchange further information at this time," said CEO Regina Harris in a statement.
Stone was not immediately available for comment. She was promoted to superintendent in January 2017 after serving as the district's deputy superintendent from July 2015 to that point.
"While we are currently unable to discuss what might happen at a future board meeting, RISD continues to focus on student academic progress and maintaining a safe and positive learning environment in our 54 schools," said Tim Clark, executive Director of Communications, in a statement.
The district serves more than 36,000 students in Richardson, Dallas, and Garland.
Prior to joining RISD, Stone began her career teaching English at a Dallas ISD middle school in 1990, as announced on the district website. She later held various management positions at Mesquite ISD and as Assistant Superintendent at Wylie ISD.
During her tenure at RISD, Stone was named Superintendent of 2017 by the Texas Educational Support Staff Association and Texas Superintendent of 2019 by the Texas PTA, according to the district's website.
The RISD board of directors held a special convened meeting on December 6th to discuss Stone's assessment during a closed session, but no action was taken. In accordance with the agenda of the Board of Management, the trustees also discussed their assessment in closed meetings during the meetings on May 10, June 14, October 4 and November 15.
In addition to Stone, the RISD leadership team includes Assistant Superintendent Tabitha Branum and four Assistant Superintendent.
Stone's resignation would be the circle's second leadership change in recent months. Former President of the RISD Board of Directors, Karen Clardy, resigned in a letter to Stone and the other trustees on Sept. 24.
Clardy gave no reason for her resignation in her September 24 letter. She has held the seat of District 5 since 2017. The RISD board of directors unanimously voted for her resignation during its October 4th meeting.
The December 13 meeting is slated to begin at 5 p.m. with the trustees immediately going into a closed session to consult with the district attorney. The meeting is then expected to resume at 6 p.m. according to the agenda. The separation agreement is the first item on the agenda after the public comment. The meeting will be held at the District Administration Building at 400 S. Greenville Ave., Richardson.
[ad_1]
https://communityimpact.com/dallas-fort-worth/richardson/education/2021/12/10/richardson-isd-board-to-consider-resignation-of-superintendent-jeannie-stone/