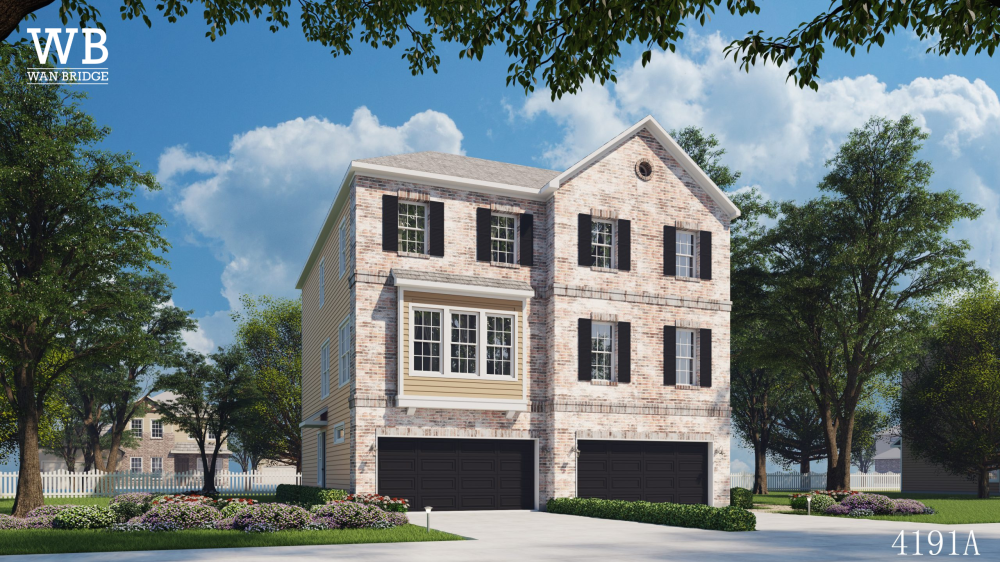 Wan Bridge to bring its first build-to-rent community to Central Texas in Georgetown
Wan Bridge plans to develop a community of 50 apartments for rent in Georgetown. (Courtesy Wan Bridge)
Wan Bridge, a Texas-based build-to-rent community builder and operator, announced that it is developing its first build-to-rent community, Georgetown Heights, in central Texas.
Georgetown Heights will include 50 two-story, three- and four-bedroom maisonettes ranging from 1,400 to 2,100 square feet, according to a press release. Wan Bridge cannot predict when development will be completed due to supply chain issues and shortages of materials and labor, but the first model home is due to be completed in February, according to a spokesman.
Georgetown Heights, headquartered at 512 Northwood Drive, Georgetown, is part of a larger move by the company to plant the foundation of 20 to 30 residential communities in the Houston, Dallas and Austin metropolitan areas within the next year. In addition, according to a press release, the company plans to develop 30,000 apartments in these major metropolitan areas within five years.
"We selected Georgetown as our next development destination not only because of its proximity to Austin, but also as a desirable location in itself that is a great place for business people and growing families to live, work and play," said Wan Bridge CEO and Co-Founder Ting Qiao. "Bringing a BTR parish to Georgetown is the next step in our journey to transforming living across the state by offering Texas residents another high-quality option."
[ad_1]
https://communityimpact.com/austin/georgetown/development/2021/12/10/wan-bridge-to-bring-its-first-build-to-rent-community-to-central-texas-in-georgetown/